Whether you've acknowledged it on your Instagram feed or from somewhere else, the hand chair always puts a lasting impression on the users. And here comes the question: What is the story behind the design? With the palm of a hand as the seat and the fingers pointing at the sky to serve as the back, this quirky chair has remained in demand since its launch in the early 1960s.
Who created the hand chair?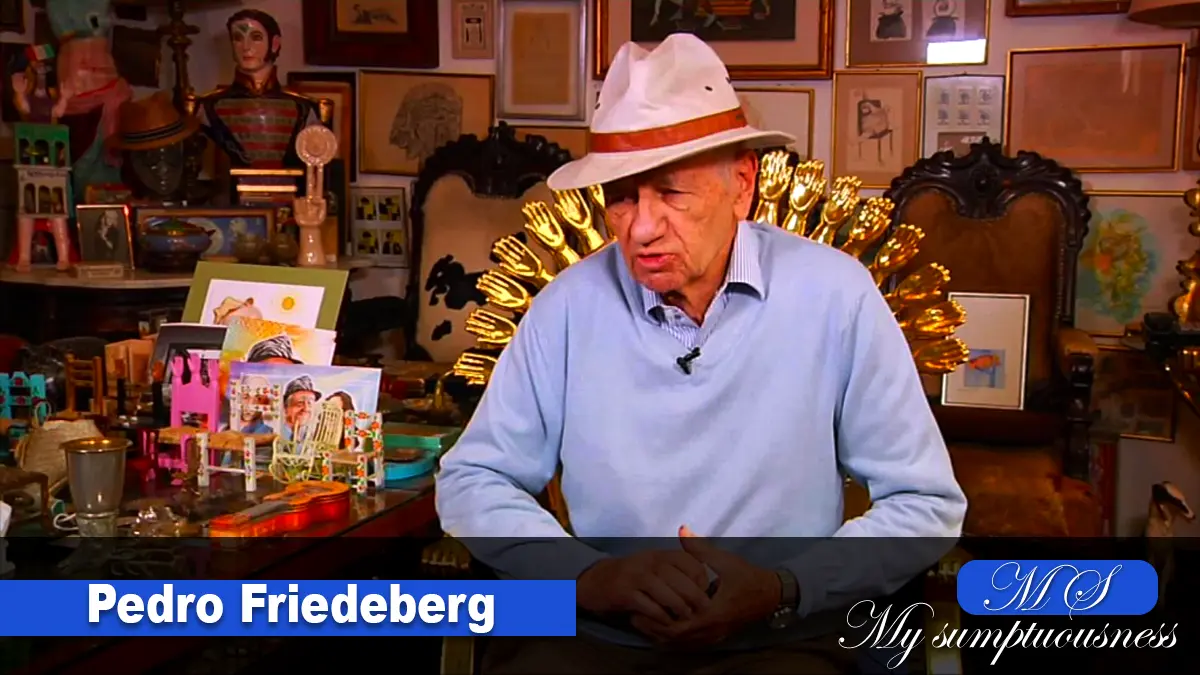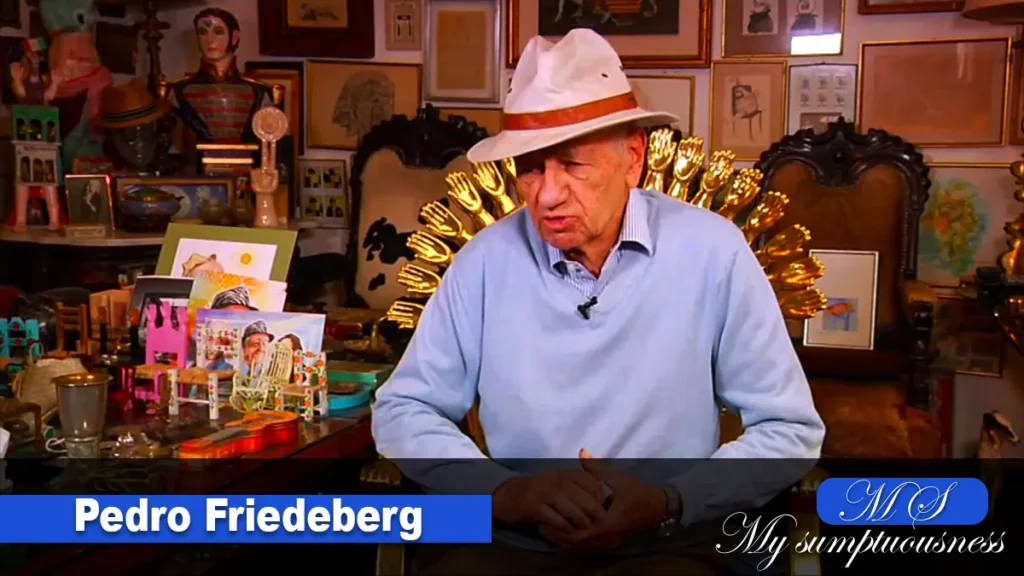 Though there were different kinds of hand chairs in use in earlier times, a famous artist, Pedro Friedeberg, created this modern hand chair or Buddha chair in Mexico. He was born in 1936 and went to Mexico from Italy with his parents during World War II. The artist employed master carpenter Jose Gonzalez in the early '60s to create the hand-shaped chair from Mahogany.
Buddha Chair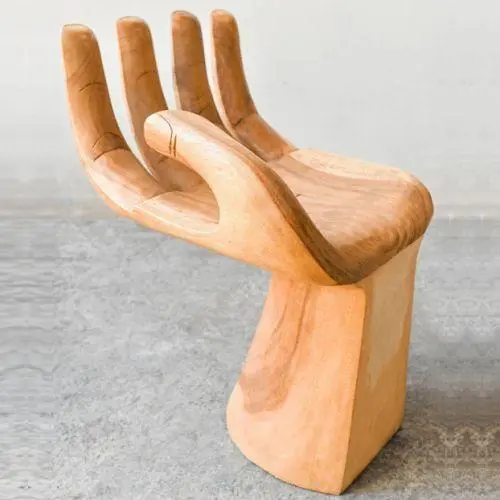 Because of it being fantastic and modern, the Buddha chair became a cultural trend. Friedeberg developed many designs using unprocessed wood, silver foil, and black, red, or white paint. Today, Friedeberg's work has now been included in the permanent collections of the Los Angeles County Museum of Art, the Museum of Arts in Chicago, Washington, D.C., and many more museums.
Why is the hand chair popular?
Because of its fanciful shape, the hand-shaped chair still manages to look modern and unexpected to a whole new generation of the 2000s. We can find it in almost every home, from a formal living room to a kid's room. What we find so pleasing is that it works with any culture. It's basically a great piece of sculpture, and a sculpture is always more popular than it was ever before.
Where can you buy a hand chair?
As we expect, many copies of the Friedeberg hand shaped chair have been replicated through these years, including hand chairs being made from teak, concrete, and plastic. An original Friedeberg hand chair will cost you from $20,000 to $30,000 these days if you can find the original one. But we can have a vintage hand chair from the '70s, '80s, and '90s for about a few thousand.
Vintage Hand Chair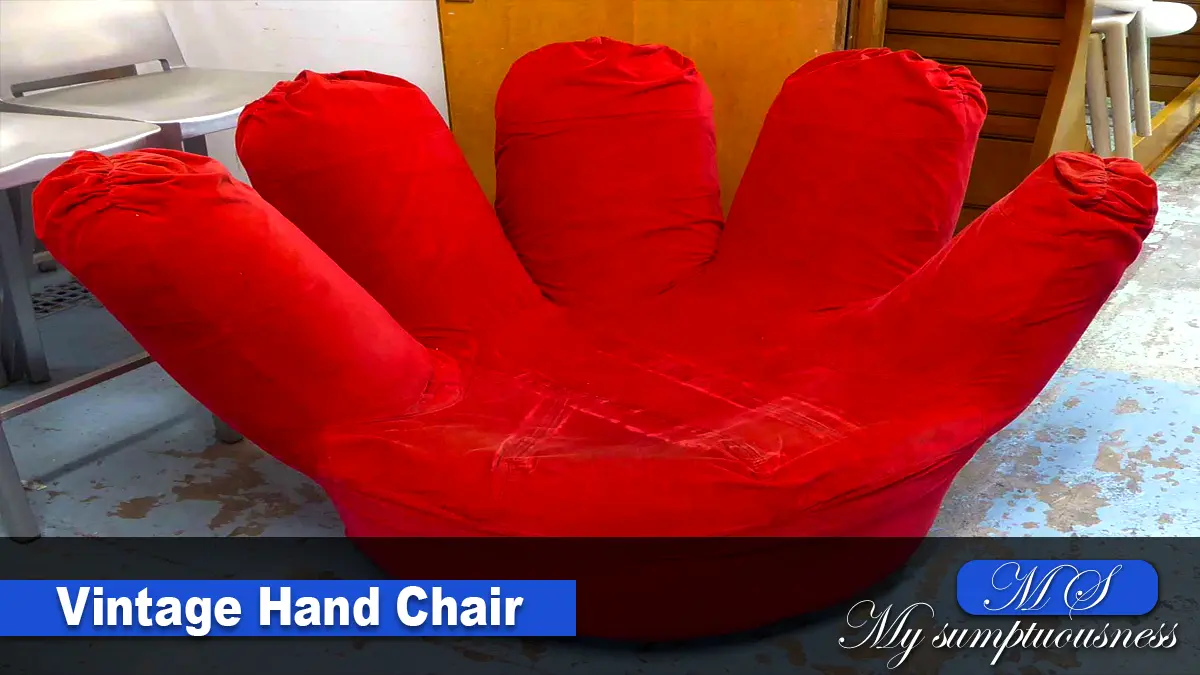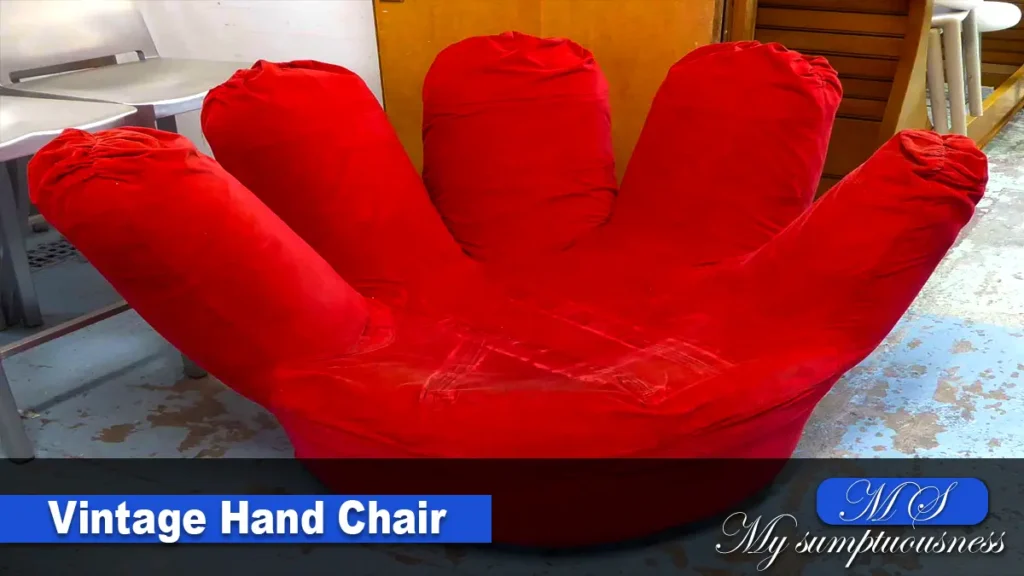 People often think of the hand chair to be a furniture of the early 60s and 70s. Many people have the hobby of collecting original hand chairs, but it is not so necessary to spend large amounts of money on a Freideberg original work.
A Competent Place for Hand Chair
Where to place a hand chair depends upon the stylistic preference of your home. We can use them as fun seats for a living room or become an element of style and originality to a dorm room. They come in numerous different sizes. Some are specifically designed as kid's seats and are great looking at kid's rooms.
A competent price for Hand Chair
It's a known fact that most furniture stores do not carry a great variety of hand chairs. We can find them only at famous and large department stores that specialize in furnishing kids' or teens' dorms, which usually have a few types of Buddha chair styles.
Price Difference
The price of a hand chair really varies and is based on the quality of materials, the seller, and various factors. It is possible to get a hand chair replica for almost USD 100, but for a Freideberg original hand chair, a person should expect to pay at least USD 20,000.
Wooden Hand chair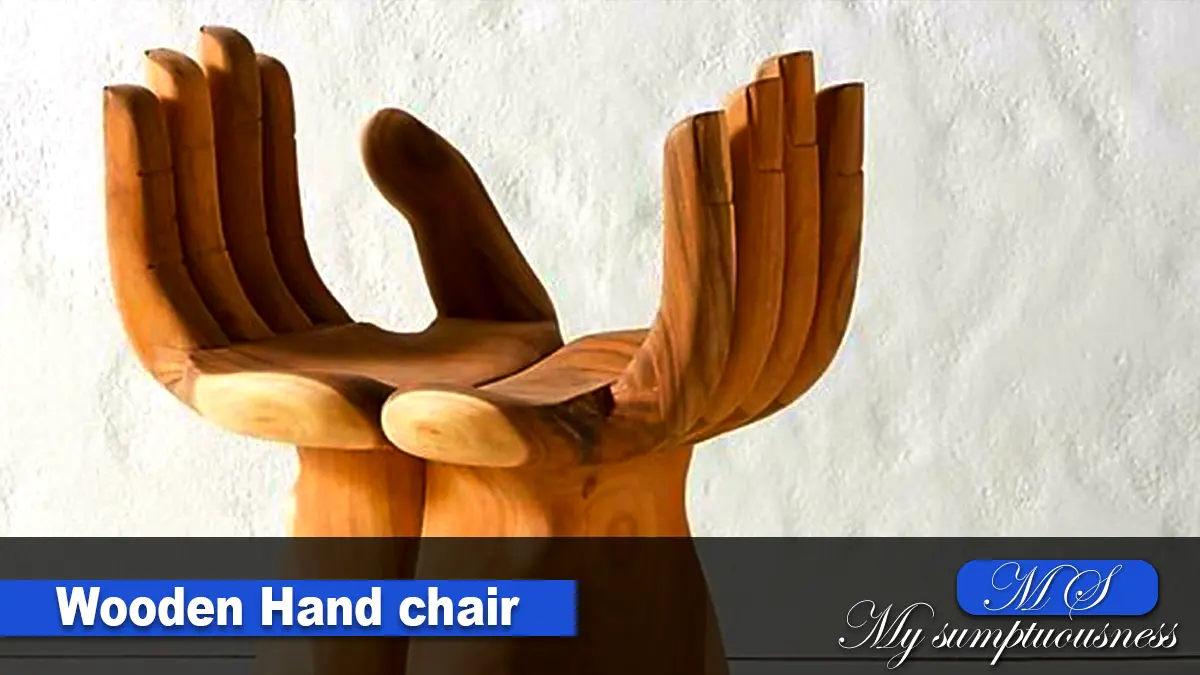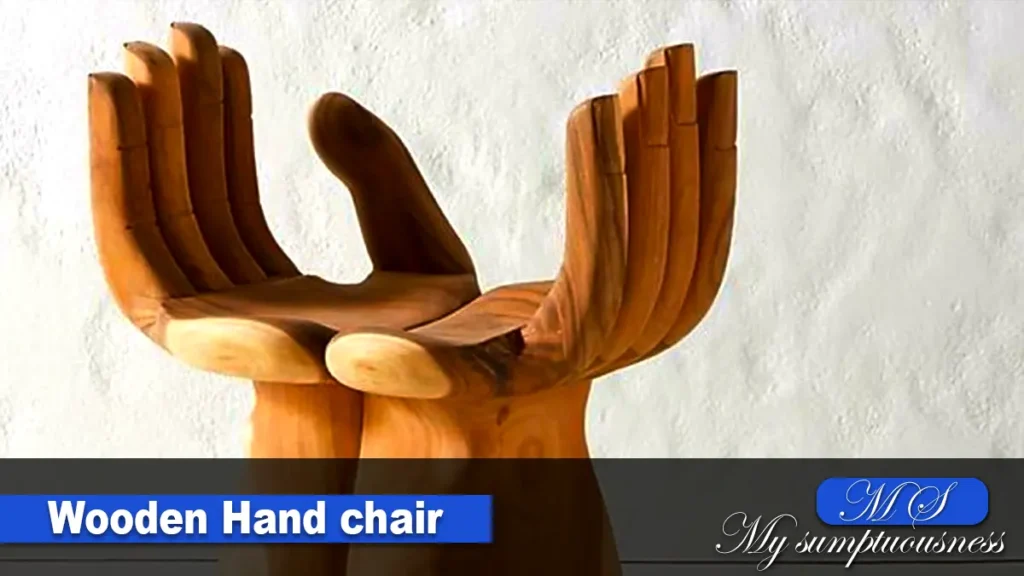 This Large Wooden Hand Chair is a real talking point. It looks terrific, and its smooth polish gives a demonstration of various beautiful colors and the natural look of the traditional wood.
Placing Wooden Hand Chair
Use a wooden Hand Chair to decorate your indoor space or for formal additional seating, or arrange them around a matching wooden dining table. Just imagine, for instance, how fabulous they would look.
This Wooden Hand Chair has the following features:
Hand-crafted from natural Mahogany wood.
Sturdy and solid, with a flat, broad base.
The backrest formed from the hand fingers design.
For indoor use only.
Plastic Hand Chair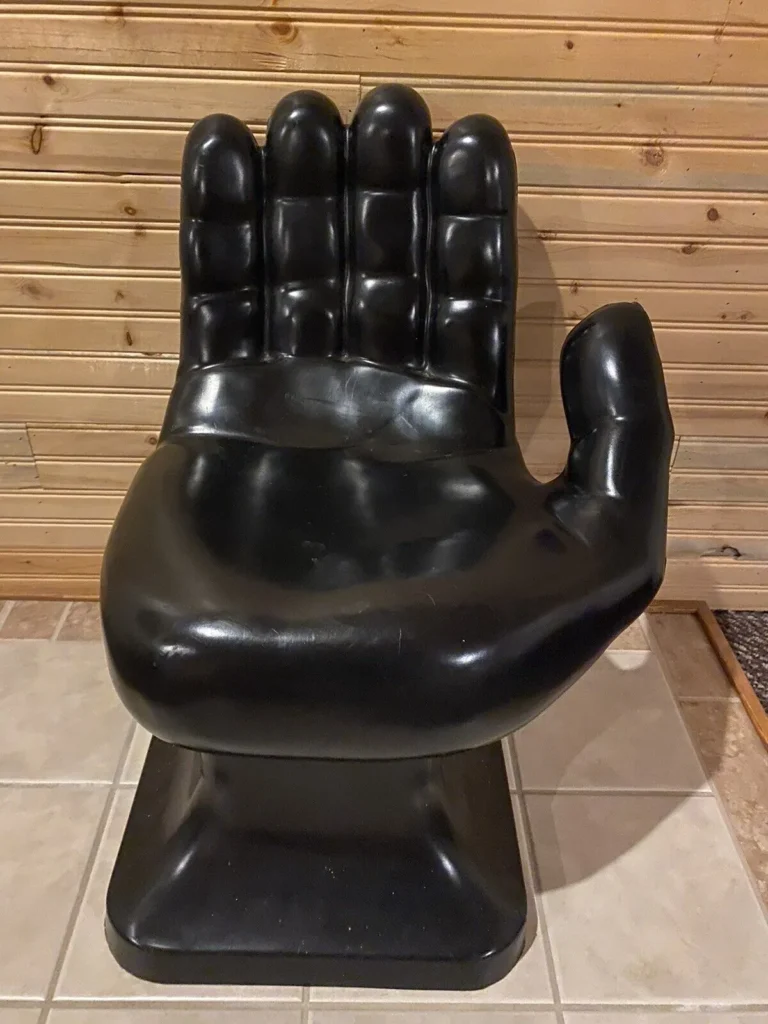 The plastic Hand Chair is, also famous as a pink chair, is molded from thermoplastic polypropylene. A Plastic Hand chair is a lightweight polypropylene chair that we can find in a variety of places. Plastic hand chair is eventually versatile as it is lightweight and corrosion-free. You can use them indoors, outdoors, in the office, and at educational institutions.
Vintage hand chair
As you know, this 1970s RMIC Hand Chair is a pink hand chair. The RMIC Hand Chair logo looks authentic, and they have been using it since the 1960s.
Pink Hand Chair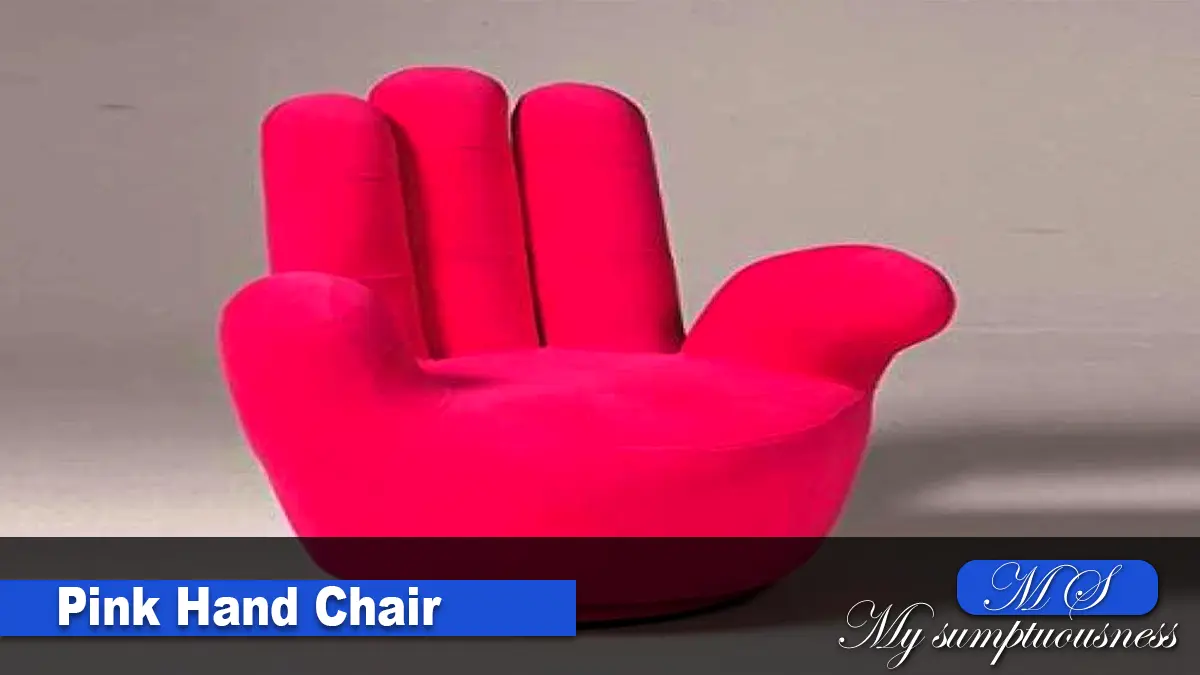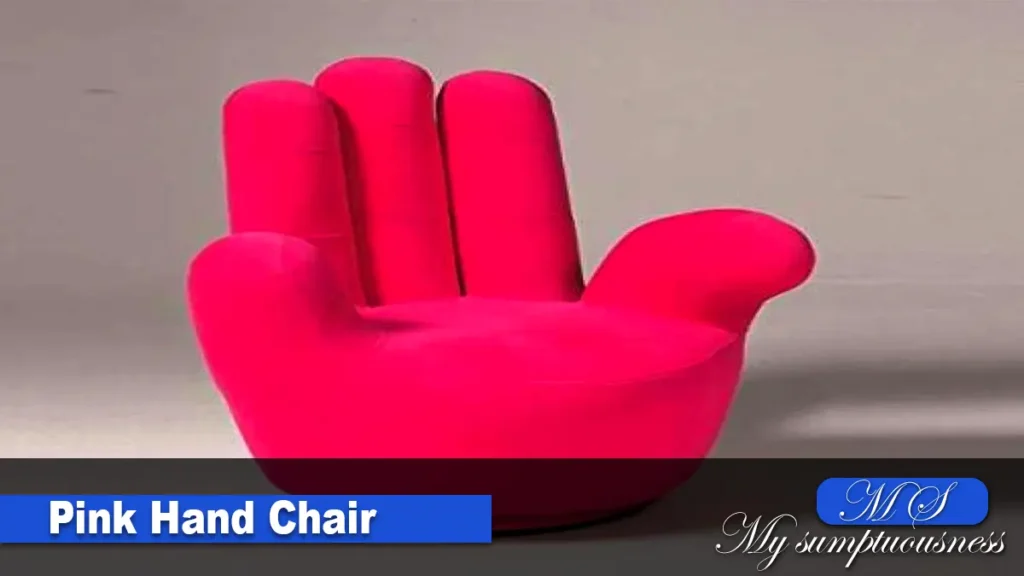 The pink hand chair is also a big plus for its color as it is rarer than many of the other colors. The paint on the fingernails and the remaining body also gives value to its beauty. This Pink chair comes up for auction often, and one typically places a value on them from about $400 to USD 450.
Four Hands Chair
In each piece of Four Hands Chair, you can expect the best features, such as solid-wood frames, tightly woven covers, and the best fabrics.
Types of Four Hands Chair;
1. Four Hands Swivel Chair
Four Hands swivel chair is a chair whose seat we can turn at about 360 degrees to face.
2. Four Hands Leather Chair
Four Hands brings us to the highest grade of leather in Four Hands Leather Chair. This Four Hands Leather Chair has the entire cover of the highest-end leather tanned as to last decades.
FAQ
Can a chair cause back pain?
A bad office chair most definitely causes back pain. One of the reasons for that is that you are sitting on an uncomfortable chair. So you lean forward to buying a hand chair which is especially for the backrest.
Who designed the hand chair?
Pedro Friedeberg is a Mexican artist and designer. His famous work is the design of the Hand Chair, his design for people to sit on and rest.
What is a hand chair?
With the palm of a hand as the seat and the fingers pointing at the sky to serve as the back, this quirky chair has remained in demand since its launch in the early 1960s.
You may also read