The famous Ligne Roset Togo Sofa collection is celebrating its 50th anniversary this year, so it is pretty appropriate to have such a sofa collection; the series has a classic look older than ours.
Introduction to Ligne Roset Togo Sofa
The Togo sofa's arched shape astonished buyers. It made some of them feel amused when it was first exposed at a trade exhibition in Paris. The company soon proved to be rising, and when the Sofa was rewarded a prize for a new design. Moreover, after the release of the Sofa, Ligne Roset decided to agree with the opening of its first retail store.
Designer and Founder
Michel Ducaroy (1925-2009) was born into a family of furniture designers and industrialists and studied at Lyon's École Nationale Supérieure des Beaux-Arts, Spain.
Ducaroy released the Toga Sofa in 1973 after Ducaroy brought some new techniques and materials into the Sofa manufacturing process.
Creative design of Togo Sofa
Moving on with time, this creative design of the Sofa went up at a moment when social behaviours were changing, and people sought more relaxing furniture in their homes and offices. When traditional and frosty furniture was out of fashion, the Sofa was flourishing. The trending spirit of this design showed the Sofa as the centrepiece of every room.
What a lovely furniture
With its muffling curves and low-to-the-ground structure with a foam of low weight, the Toga Sofa has arguably been one of the most comforting sofas. If you are dreaming of evening naps and lazy afternoons, it's best to enjoy one. We can add a corner seat to make the Sofa bigger, and you can also have a matching ottoman.
50 Years of Togo Sofa and Still Flourishing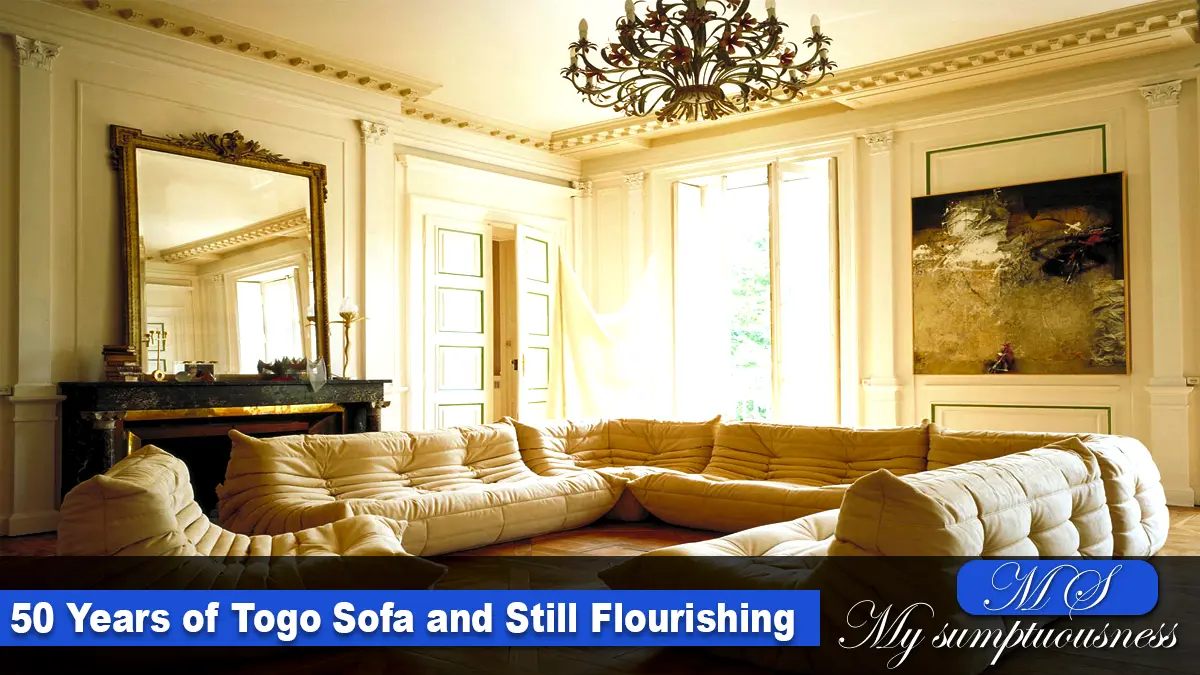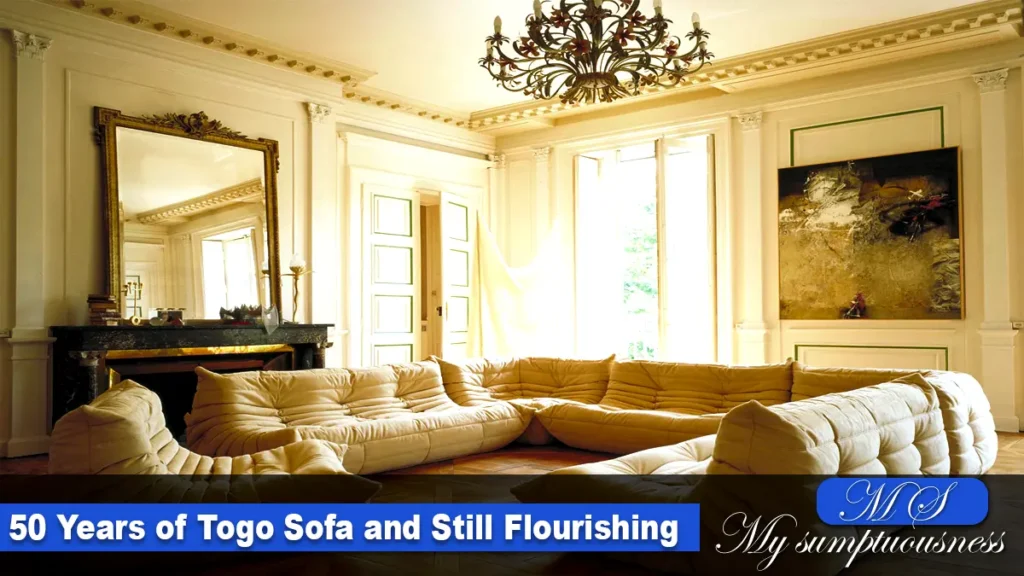 50 years of continuous production of the Sofa has gone too high. We cannot perceive it as a drastic new approach to seating on a trending Instagram staple in completely closed, cosy apartments.
Togo Sofa in Hike
Today, we can see that there are more than 1.5 million Togo sofas in the world. They can be seen in Lenny Kravitz's Paris residence in designer Kelly Wearstler's children's rooms in Beverly Hills. And if you need proof of it through social media, we can see it in the living room of Clara Cornet, Instagram's famous fashion and beauty designer.
History
In the late 1800s, the renowned Roset Group was established to manufacture curved beechwood walking sticks and parasol handles. 100 years later, in a world transformed by war and cultural changes, Jean Roset got the hold of the family business and decided to diversify and modernize her business. Jean met the designer Michel Ducaroy, who created the company's first few furniture collections for residence halls and hospitals on contract.
Togo Sofa in Market
The Togo's sofa came to be introduced in 1973—the same year Ligne Roset launched it as a consumer brand. Michel presented the Togo's sofa at the Salon des Arts Ménagers in Paris the same year. The Sofa earned the René Gabriel prize for its innovative and independent type of furniture. It was only after a few years of struggle that it became more and more flourishing.
Togo sofa replica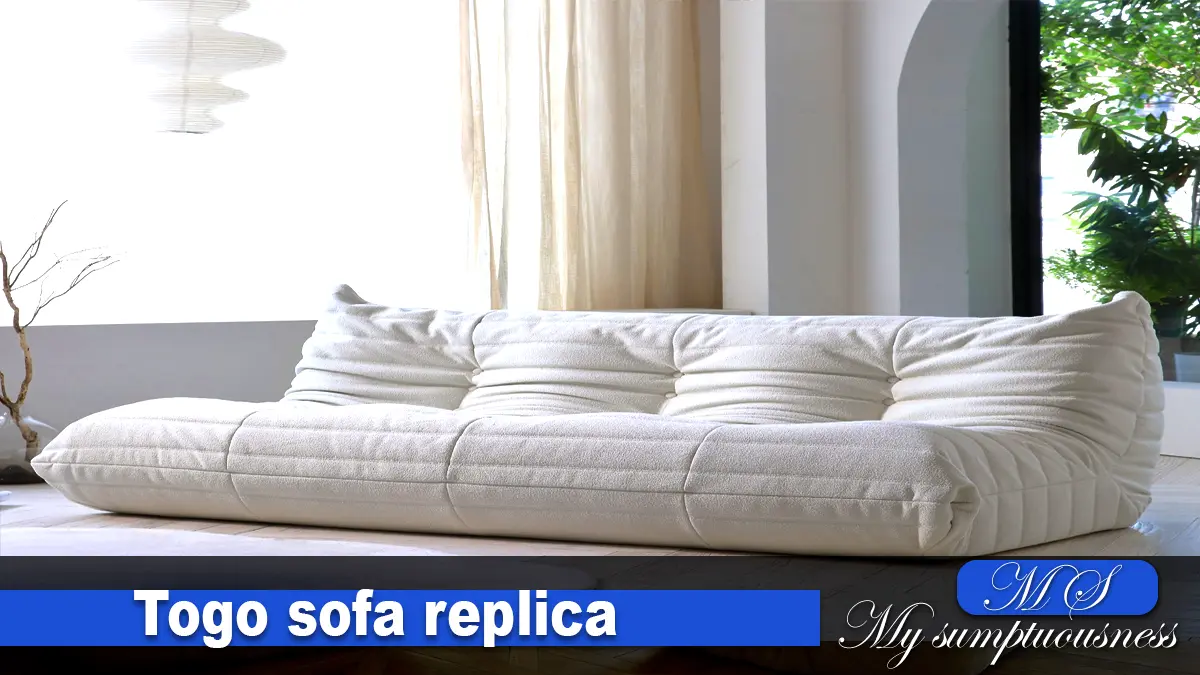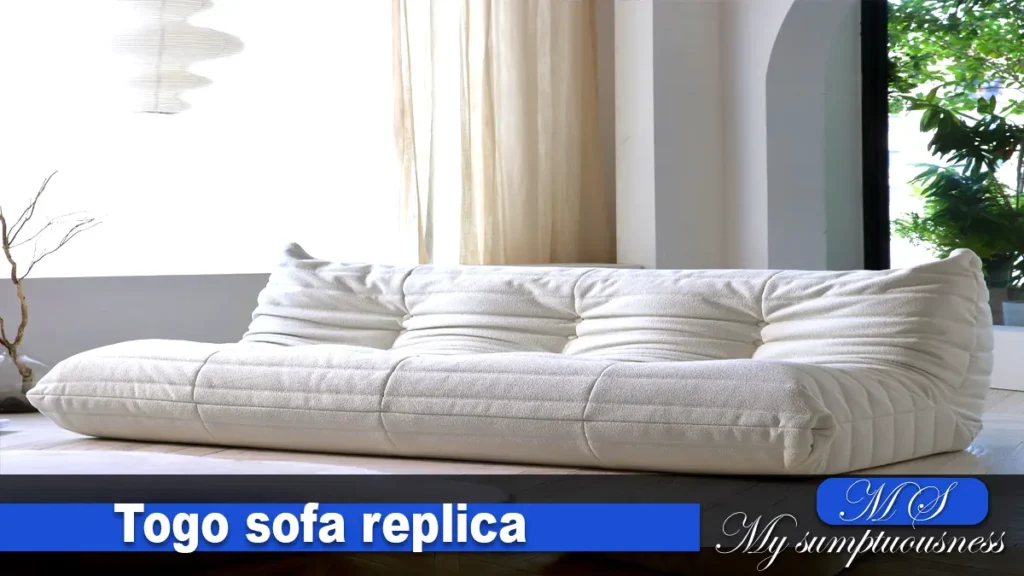 A perfect replica of the Sofa originally created for Ligne Roset Togo Sofa fans. Michel Ducaroy's Togo has been the best in comfort and style for almost fifty years. It has been a subject of renaissance in recent years. This timeless furniture is both attractive and pretty inviting.
Togo sofa dupe
The Toga Sofa's popularity has inspired many copycats. Still, none were able to reach up to Ligne Roset Togo's sofa welcoming and sophisticated success, primarily because of the unmatched quality and material that they used in the Togo's sofa dupe.
Togo sofa price
The Togo Sofa is made of three different types of foam, and it's held very tightly by the fabric. The authentic Togo Sofa price is out of reach for most buyers. The three-seat Togo sofa price usually is $6,270, and the on sale at $4,800, while the cheapest chair alone starts at $3,355. Several websites offer Togo Sofa Replica with prices starting at a bearable amount of $1,300.
Togo sofa 3 seater
Michel Ducaroy Togo sofa 3 seater covered in cognac classic leather. It has the original inner frame and base fabric. The design originated in the 70s.
Togo Sofa Leather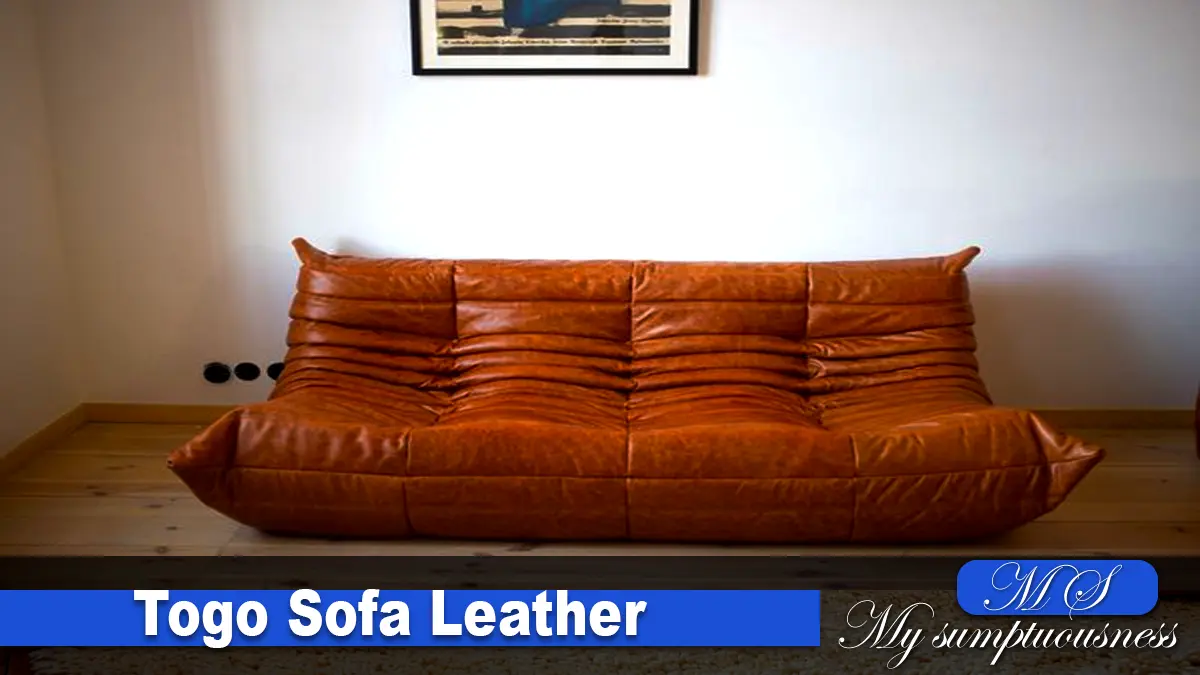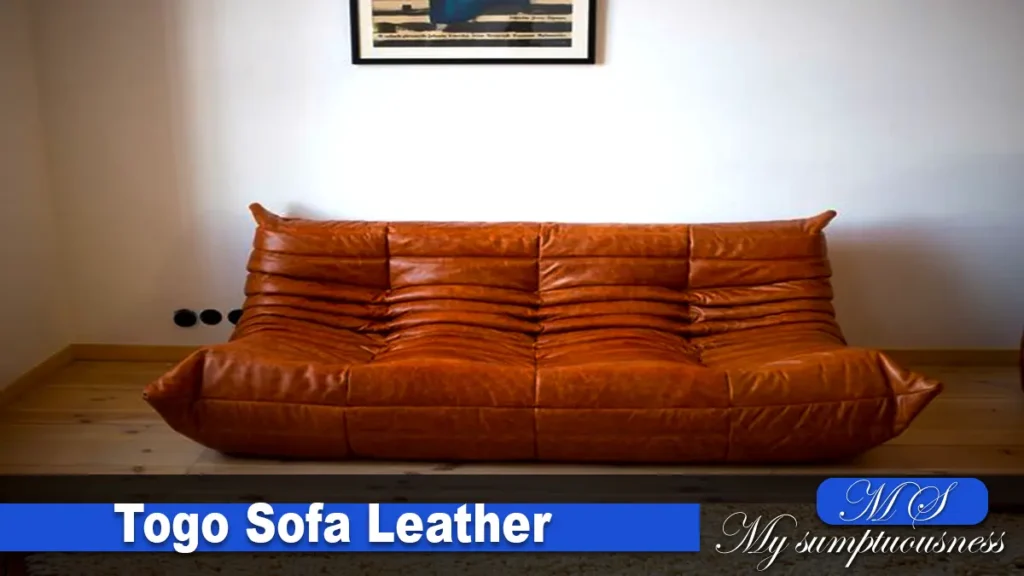 Togo leather is a type of calfskin leather we know for its semi-matte finish and fine grain. It's scratch-resistant, challenging, and soft on touch. Togo sofa leather is a very strong material, so a jacket made from Togo's sofa leather lasts for many years if it has proper care. Togo sofa leather is pretty resistant to water.
FAQs
What is the best fabric for a Togo sofa?
Toga sofa comes in a few different best fabrics and materials – Harald, Cordoue, Alcantara, and Leather. Alcantara is the most popular thing for Sofa furniture, with more than 70 different colours.
Why is the Togo couch so popular?
Togo Sofa is highly desired, has unique quality, and is carefully handcrafted. With a leather or fabric covering option, the Sofa has become very popular.
How can you tell the difference between real and fake Togo sofas?
Togo's Sofa always has lines in blue and white striped fabric at the bottom of its settee. Button positioning is also one of the minute details present only in genuine Togo's Sofas.
Is the Togo comfortable?
Togo is one of the most comfortable sofas in the world. Togo's sofas are the most bought Sofa because it is the most comfortable type of Sofa. And it is available in a wide diversity of colours and sizes.
Why is Togo so expensive?
Togo Sofa is made of three different types of foams. And it is held tight by the fabric, so it has pretty tight support underneath and a damp upper side. The fabrics used for the Togo's Sofa are primarily Kvadrat fabrics, so high in quality that they cost more like expensive clothing.
You may also like