Do you know you can easily buy tiny house kits under $5000? These are the most affordable tiny house kits that save a lot of your costs. It gives you the comfort you deserve. You may also get the kits and do it yourself.
Introduction
These tiny house kits under $5000 do not include each and everything you basically need to finish the interior, from the aspects of plumbing and electricity. However, it provides you with the materials that you may easily use to build your tiny house, from fasteners to the walls and the roofing of your tiny house.
Tiny House Kits Under $5000
1. Arched Cabins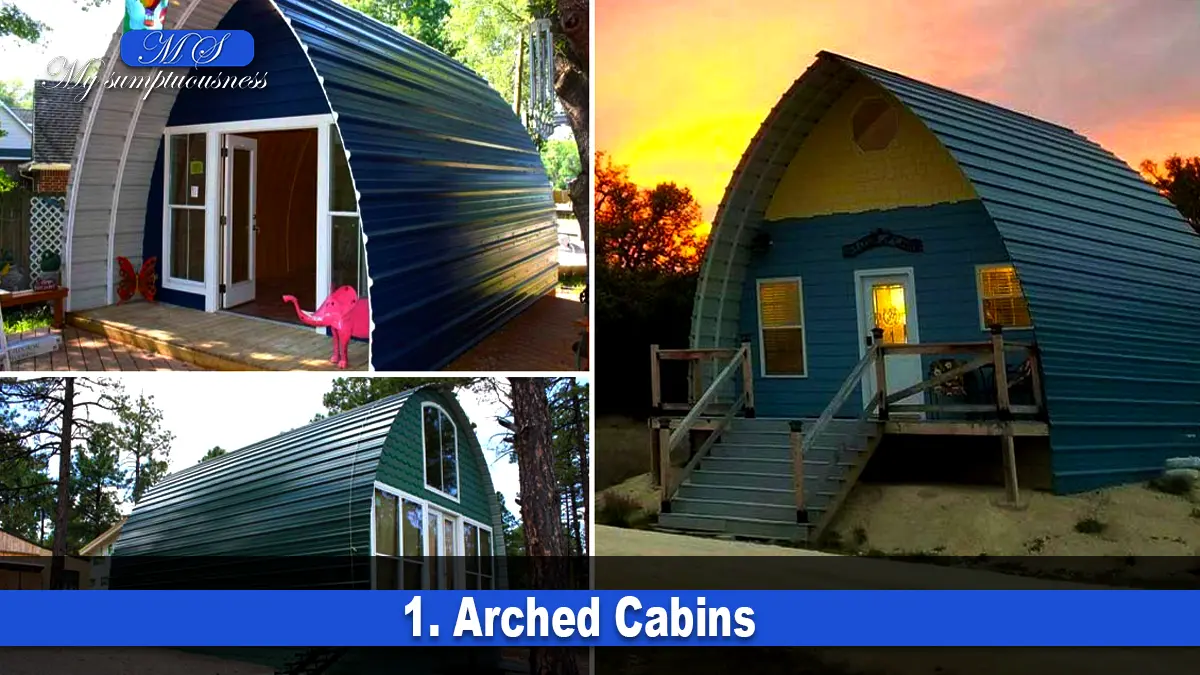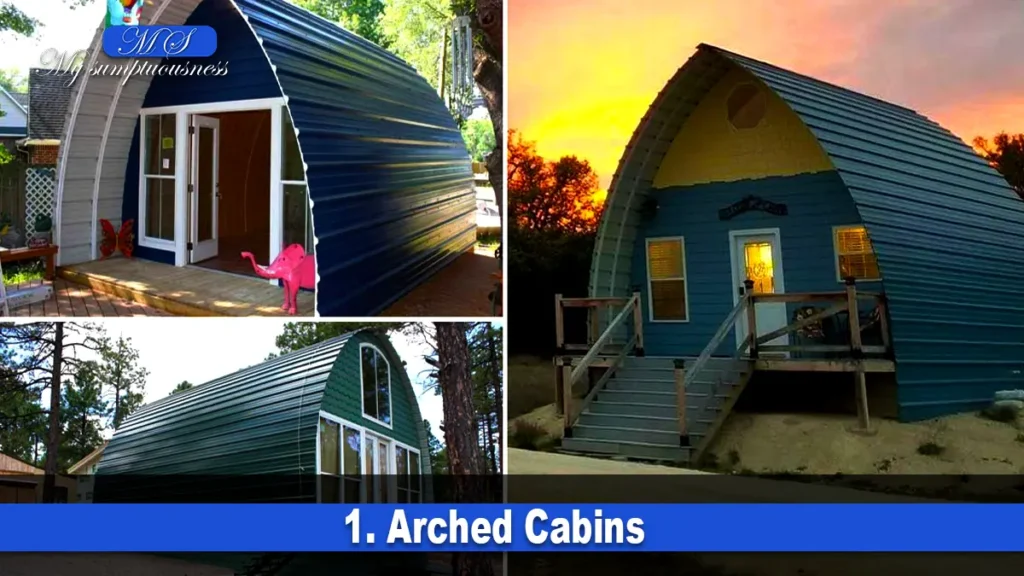 This is one of many tiny house kits under $5000 that you can get. The Arched Cabins kits are present in various sizes and also at affordable prices. The size of this tiny house is around 120 square feet and costs about $2,650.
Design
The design of this tiny house is very beautiful. Thus, if you love those curved roofs, you should eventually opt for them. It brings about an A-frame design. Even being as economical as it is, it has a unique design and a fascinating living space. Thus, this tiny home is the best if you want a one-bedroom tiny home.
2. Glen Echo Cabin kit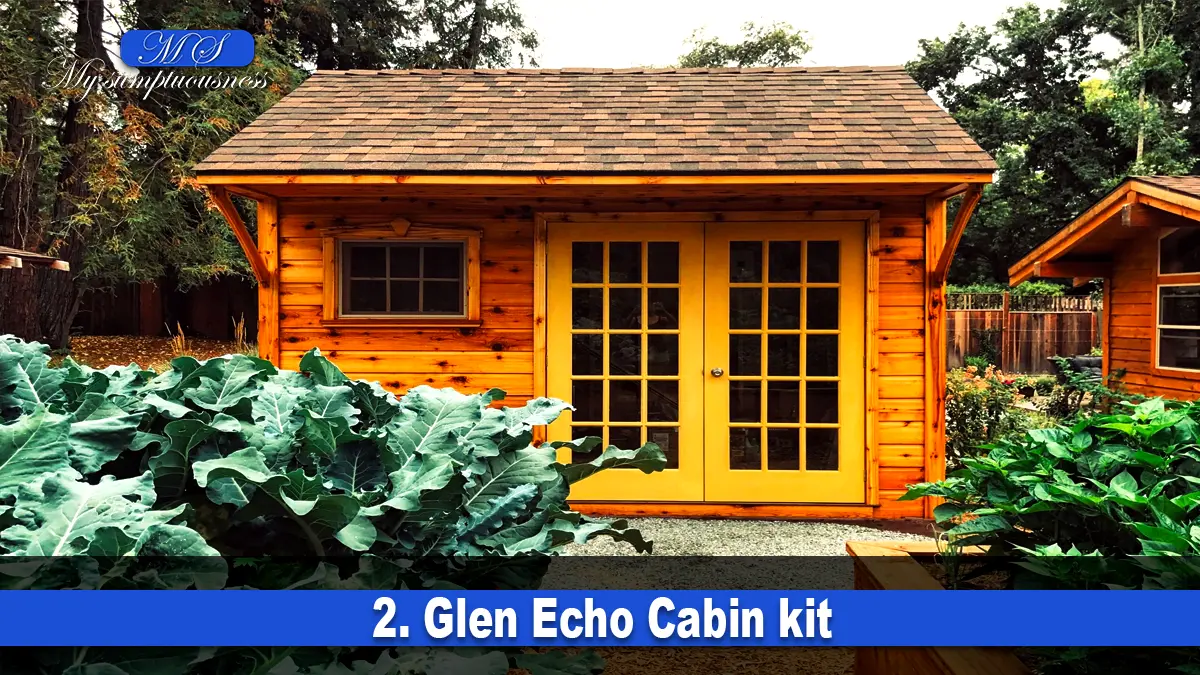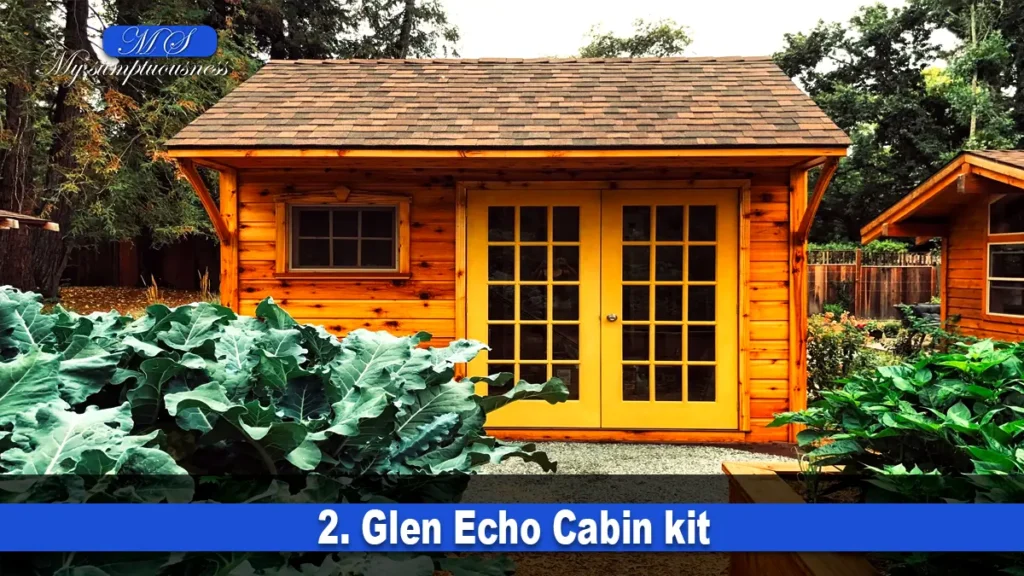 This kit is by Summerwood. They eventually provide how to create this kit into the most comfortable tiny home. Summerwood also provides sample floor plans for its tiny house kits on sale.
Size
The size of this Glen Echo Cabin kit is normally 90 square feet and almost costs $4,826. The design of this kit is so much lovely with its classic tiny home design- a roofline, red cedar siding, and loft. This tiny house kit provides additional interior storage space and a fascinating covered porch.
Advantages Of Tiny House Kits Under $5000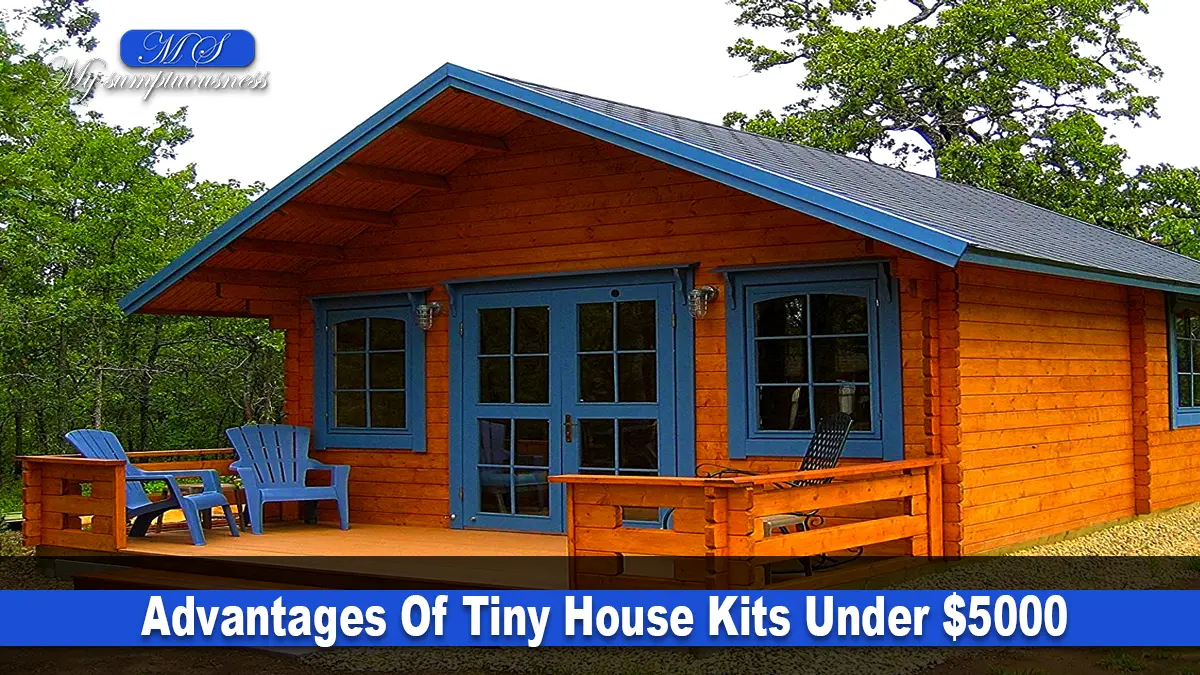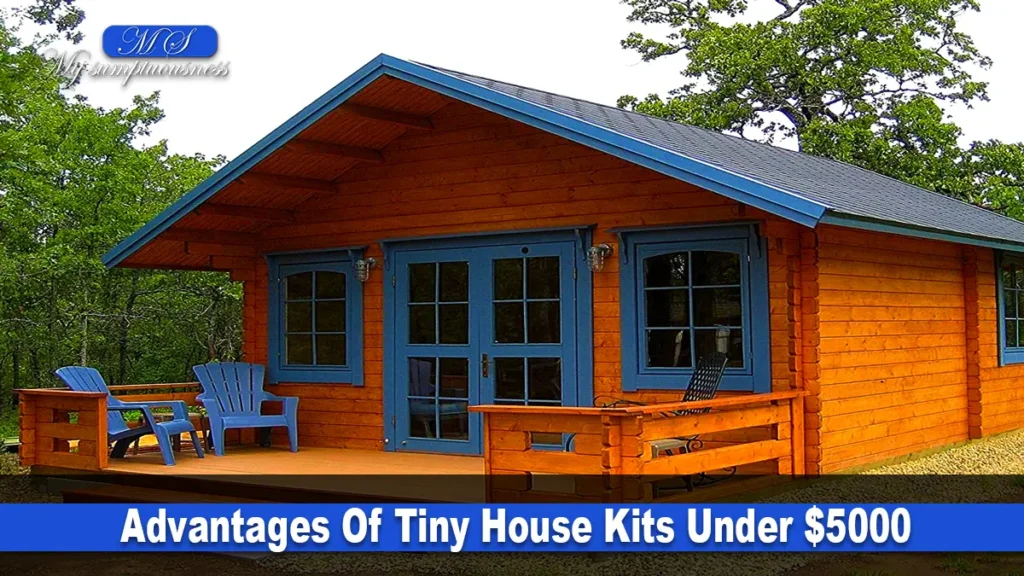 There are some advantages of tiny house kits under $5000. They include:
1. Their price is quite reasonable. These small house kits are pretty reasonably priced and can be a terrific option no matter what your budget may be when compared to other varieties on the market.
2. For those who desire a taste of tiny house living, tiny house kits under $5000 can be a terrific option.
3. Trying out tiny house kits under $5000 could be a fantastic place to start if you are unsure about living in a tiny house but are curious about how it is. It is a cost-effective approach to test out the way of life before making a bigger investment.
4. Tiny house kits under $5000 include all the materials needed to assemble a tiny dwelling. The majority of small house kits under $5000 include all the materials you basically need to assemble your tiny home. There is no need for you to worry about purchasing extra supplies or tools.
5. Cheaper kits for tiny homes are simpler to put together than more expensive kits. Another benefit of tiny house kits under $5000 is this. Compared to other pricey kits, they are frequently simpler to put together. Without the assistance of a professional, you can put it together yourself. You can save a ton of time and money by just understanding and implementing the instructions.
Disadvantages of Tiny House Kits Under $5000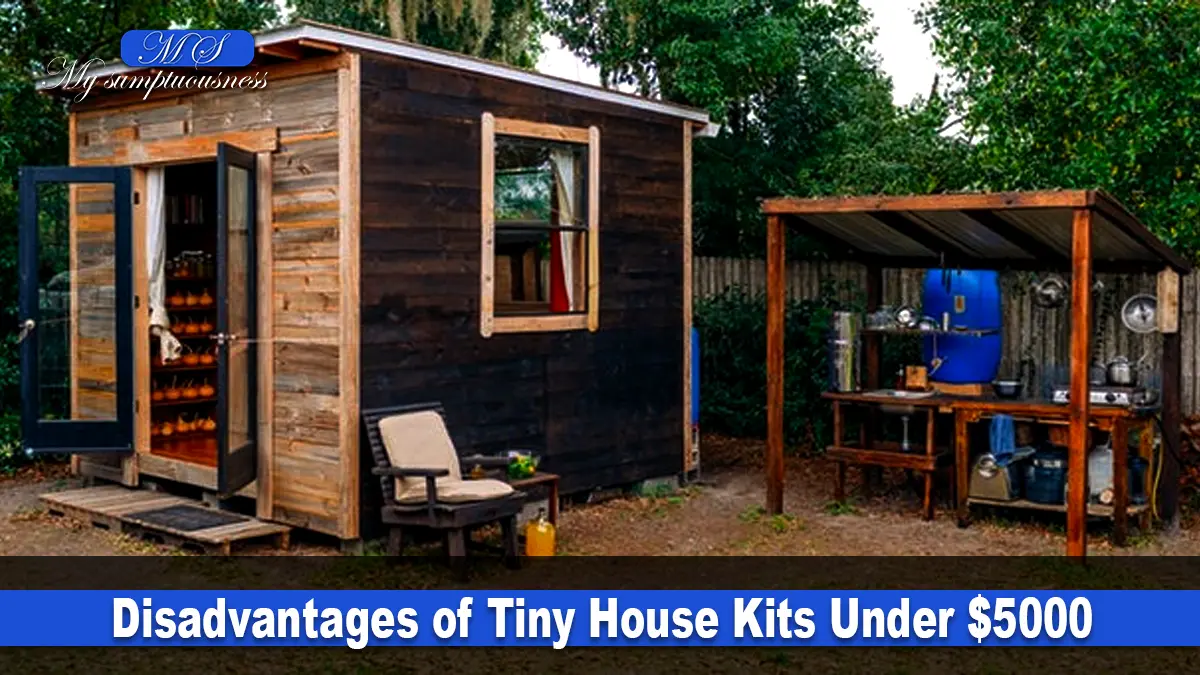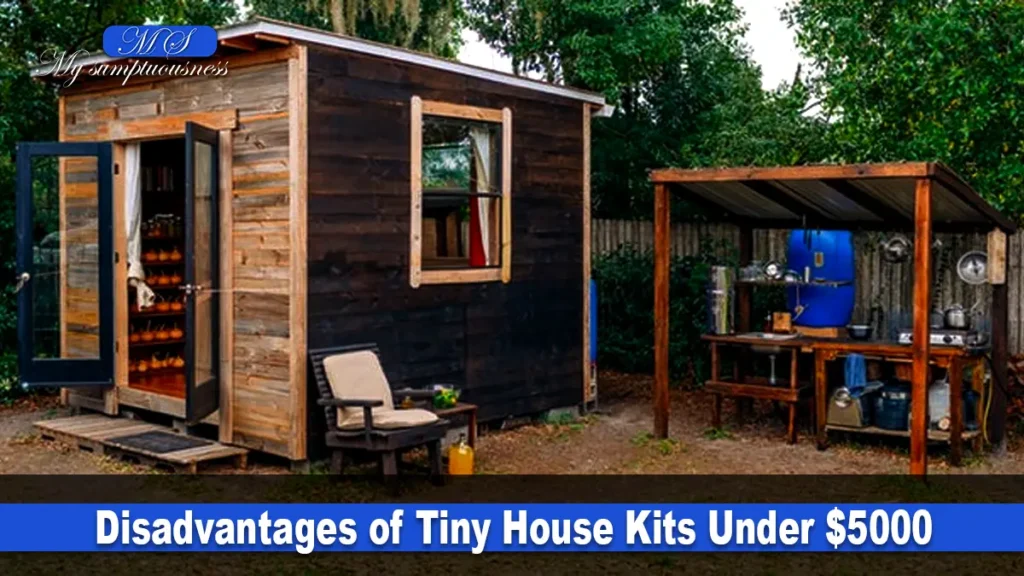 You need to be aware of both the advantages and disadvantages of tiny house kits under $5000.
1. Assembling could be challenging, especially if you don't have any carpentry knowledge.
2. Due to the use of subpar materials by manufacturers, tiny house kits priced under $5,000 may be structurally unsafe.
3. The finished product from putting together the tiny house kits might also not live up to your expectations in terms of appearance or usability.
4. If they are not included in the kit, you might also need to purchase other supplies or equipment.
5. It could be challenging to receive a refund or return the item if it doesn't live up to your expectations.
FAQS
Can you build a tiny house for $5000?
A tiny house shell can easily be built for $5,000, especially with by the cheap pre-cut tiny house kits under $5000.
What is a tiny home kit?
Tiny house kits under $5000 basically include most of the things you may need for building your house, including walls, windows, hardware, and doors.
How much is the cheapest tiny home?
The cheapest tiny home is usually under $5000.
How do I design a tiny house?
5 Tips to Remember When Designing a Tiny House
Use fold-down options.
Think vertically and use your walls efficiently.
Downsize and evaluate storage space.
Avoid walls if they're not portable.
Choose upstairs options wisely.
Does a tiny house have a shower?
Some tiny homes also provide bathrooms, and some don't have. Tiny homes may be built into houses with all the comforts within a normal size. In most of the cases, the toilet and shower are eventually present in the back of a tiny house.
How does the toilet work in tiny homes?
Most of the tiny house toilets typically have a tiny vent fan on a 12-volt battery or a small, rechargeable solar panel.
Where does the water go in a tiny house?
Much like a traditional house, the water supply reaches the Tiny House. Usually, it goes with one line towards the hot water heater and the other basically to the shower, sinks and washing machine. 
What are 5 disadvantages of living in a tiny house?
Disadvantages of Tiny House Living
Limited Space.
Hidden Costs.
Depreciate.
Not Well-Suited for Disabled People.
Might Not Be According To Local Laws.
Is it hard living in a tiny house?
One of the cons of tiny house living is that you have consequently to give up full-size kitchens and bathrooms.
What to use for tiny house walls?
Plywood Interior Siding is normally used.
Conclusion
In conclusion, you can start small and buy a smaller house without having to wait until you have a large sum of money. You can find tiny homes for under $5,000 that can satisfy your needs. I would suggest you only buy your tiny house kits from reputable merchants or straight from the producers.
You may also like